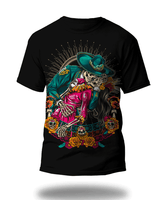 Beso Eterno
Interpreting the famous kiss from the end of World War II, "Eternal Kiss" is full of Mexican folklore accompanied by the charro, alluding to the dates of the Day of the Dead with their traditional ornaments.

Short-sleeved T-shirt, made of 100% cotton, round neck and printed with a cultural concept in Serigraphy.
Purchase now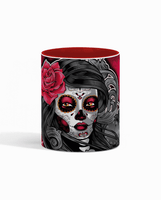 La Chicana Mug
Representing the beauty of life and death, the incredible "Chicana" fuses different elements of our culture.
Purchase Now
hand made by real artisans
hand made by real artisans